To assist individuals with disabilities to empower themselves, live in the community and maintain their own independent living. CDR employs two full-time Independent Living Specialists; one, a Spanish Speaking Independent Living Specialist to meet the needs of bilingual consumers. We utilize a peer-based approach to assist you with achieving your Independent Living goals. Our services are designed to provide a disability resource center and community support services to enable you to live without restriction and have the necessary knowledge of your rights and independent living aids available to you.
Independent Living provides 5 core services:
Independent Living Skills Training- provides support, advisement and assistance to help you to learn the everyday skills you need to be independent. Will provide referrals and support to services in the community as requested to meet the needs of people.
Advocacy- Individual Advocacy- assisting people in getting benefits and the rights to which they are entitled. We teach people to be self-advocates who know their rights. Systems Advocacy -changes local, state, and federal policies which affect the lives of individuals with disabilities
Peer counseling- Outreach workers and advocates, who themselves have disabilities, provide peer support and serve as role models.
Information and referral- provides information about individual rights, community services, equipment, accessibility, and much more. If we do not have the information or specific service you need, we try to locate it.
Transition and Diversion from Nursing Homes- Assisting to make the transition from institutions back into the community and into their own homes or to prevent Nursing Home placement.
Open Door (MFP) Transition Center
CDR is a subcontractor for the NYAIL MFP Transition Center to assist people in nursing homes who wish to return to the community. The MFP Transition Center is focused on assisting people living in nursing homes and intermediate care facilities to receive individualized home and community based services. This includes providing people with objective information about what services and supports are available in their local community. CDR has two Transition Specialists who are familiar with the services available in the local community. These staff will meet with individuals residing in nursing homes and/or their family members. For individuals in nursing homes, the Transition Specialist will identify what is needed for the person to return to the community and will assist in getting those needs met. The Transition Center also works closely with the Office for People with Developmental Disabilities (OPWDD). Transition Specialists will meet with these individuals and/or their family members/advocates to ensure that they have all the information needed to make a decision about transitioning to the community. Please contact CDR at (585) 546-7510 for more information.
Accessibility
Additionally, CDR will meet with individuals, businesses and community members to address any concerns or questions about accessibility in the community. CDR will provide information on resources if a facility wants to become more accessible in the community to any individuals with various types of disabilities. CDR can also provide information and support to individuals who wish to file a complaint against a facility or program that is not accessible for their disability.
Anyone may call in for information and referrals – Individuals with disabilities, family members or community members who want information about disability related issues. Our staff is available to assist you in answering any questions you have regarding these services.
CDR works collaboratively with the Regional Center for Independent Living (www.rcil.org) to provide Independent Living services to a variety of counties in New York State. Please call (585) 546-7510 or email info@cdrnys.org with any inquiries or for more information.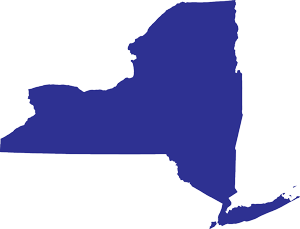 CDR's Independent Living Services offer support and assistance to people with disabilities and seniors in the following counties in New York State: Center City of Rochester in Monroe, Ontario, Livingston, Wayne, Genesee, Wyoming, Seneca, Orleans, Steuben and Yates. CDR collaborates with the Regional Center for Independent Living (RCIL) who provides support and assistance to people with disabilities and seniors in Monroe, Wayne, Ontario, Yates and Livingston counties. CDR has four office locations in Albany, Corning, Geneva and Rochester. You can visit or contact any of our office locations for information.