"You can feel it in your Wheels!" states co-founder of Kinetic Light, Alice Sheppard. Kinetic Light moves through the crossroads of dance, technology, disability, access, art, and intersectional identity in a truly unique performance experience. The Center for Disability Rights and the Regional Center for Independent Living are proud to promote this one-of-a-kind experience and hope you will join us at the event. Our Education and Outreach Specialist, Damita Peace says, "I'm really looking forward to attending this fully accessible and unique experience in theatre."
We (Kinetic Light) are led by disabled artists; disabled artists create, design, and perform the work. Our work speaks to and emerges from disability aesthetics and disability culture, and it is connected to the rich traditions and exciting contemporary conversations of disabled artists in all artistic fields.
Come celebrate this internationally renowned ensemble of performers who truly defy the laws of gravity and prove again and again the capabilities and beauty in ALL people.
Each performance provides access to audience members in a variety of ways including ASL interpreters before, during, and after the show, audio description, accessible seating, tactile experience, and stim kits. If you are interested in attending, or have any questions, please email dconrow@cdrnys.org.
Masks and proof of vaccination are required.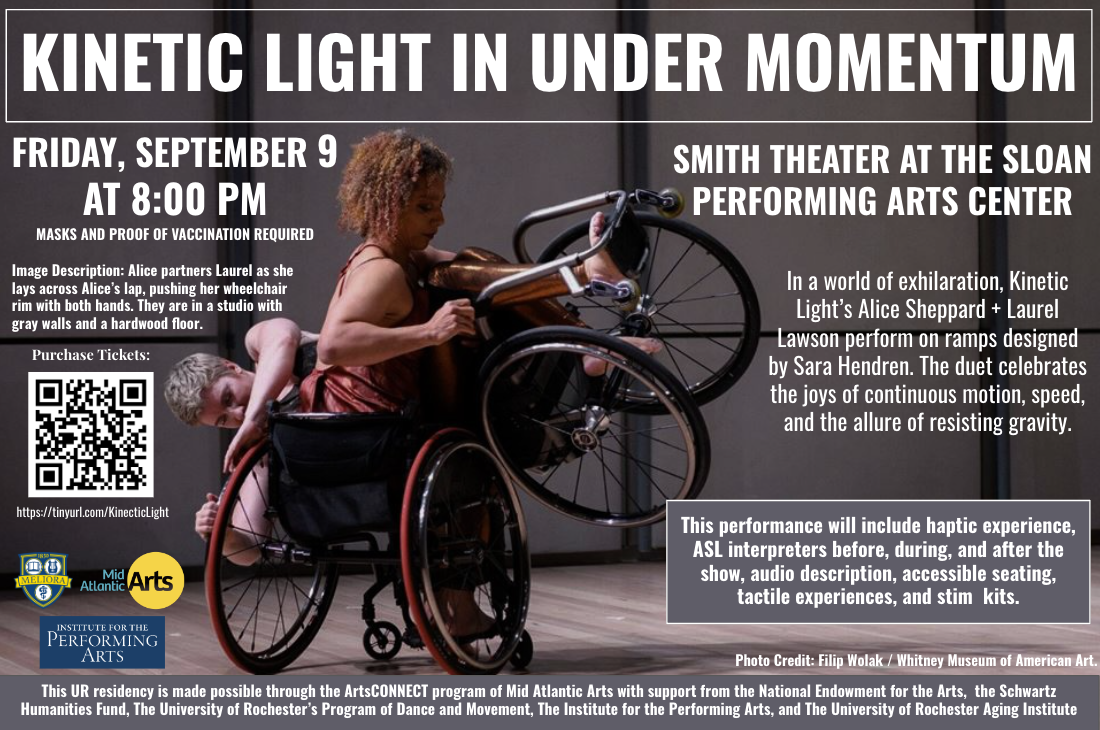 Image Description: Alice partners Laurel as she lays across Alice's lap, pushing her wheelchair rim with both hands. They are in a studio with gray walls and a hardwood floor.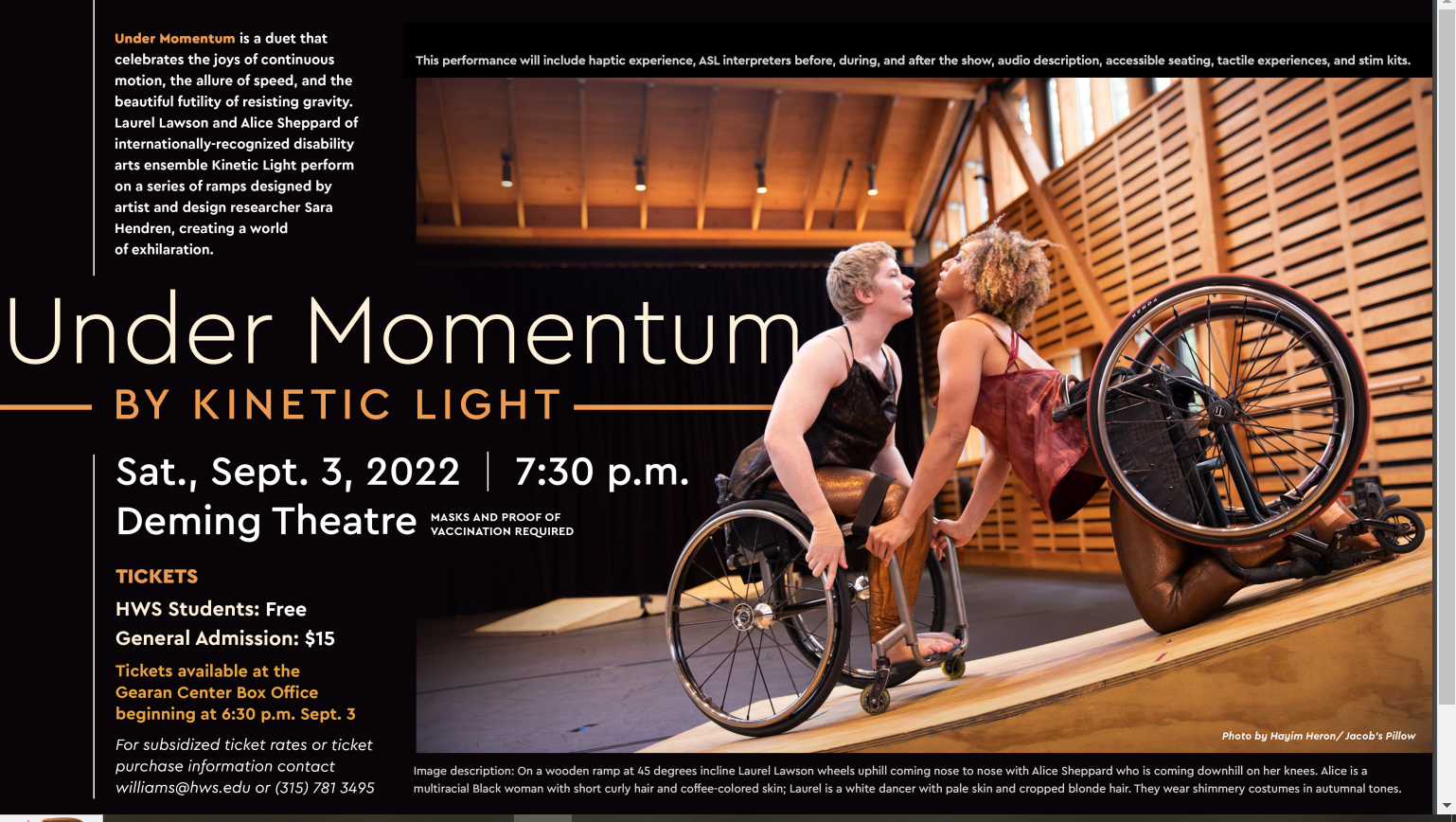 Image Description: On a wooden ramp at 45 degrees incline Laurel Lawson wheels uphill coming nose to nose with Alice Sheppard who is coming downhill on her knees. Alice is a multiracial Black woman with short curly hair and coffee-colored skin; Laurel is a white dancer with pale skin and cropped blonde hair. They wear shimmery costumes in autumnal tones.