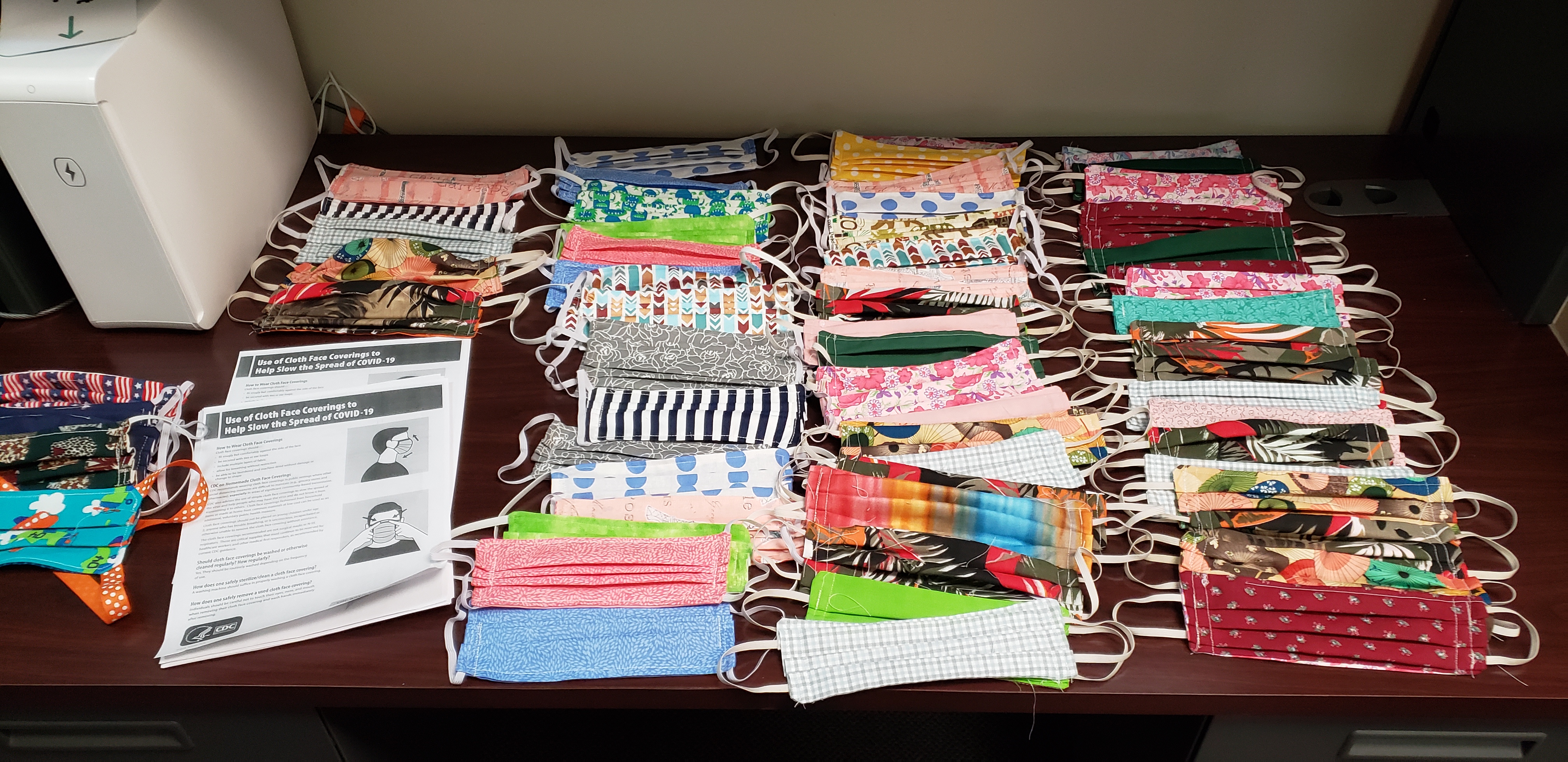 Center for Disability Rights is committed to making sure that consumers and attendants have the face coverings they need to keep them safe.  COVID-19 has changed many aspects of our lives, and as a result some of us are quarantining and practicing social distancing to prevent spread of the virus.  For consumers who use attendant services through the CDPAS program, this kind of distancing isn't an option.  For these consumers, and the attendants who work for them, face coverings are essential to protect them from the spread of the virus. 
With commercial masks being almost impossible to obtain, cloth facial coverings are next best option.  However, many people don't' have the means to purchase them, and don't have the material, skills or ability to sew.  At CDR, we know a lot about organizing, and we were sure that there would be many people in the community willing and able to help us get face coverings to consumers and attendants. Together, we would be able to meet this need.
We are happy to report that with the help of many volunteers, we have been able to distribute face coverings to every consumer in the CDPAS program, and to every attendant on their schedules.
When Center for Disability Rights sent out the call for help, we never expected the incredible response we received.   With the assistance of a network of tireless volunteers who contributed hundreds of hours of sewing, the Center for Disability Rights has so far coordinated the distribution of over 2,000 masks to consumers and attendants.
In Rochester, RCIL's Damita Peace and Reggie DeJesus coordinated a team of 25 volunteers to sew. To date they have donated over 1,500 masks.  The volunteers received directions from the CDC in making masks using dye-free and scent-free material provided by CDR.   
In the Finger Lakes region, Ciara Fischette made a connection with Kim Bigley Dey, the founder of Sew Away Corona! Upstate NY.  In only one week's time, Kim's group of volunteers was able to donate 1,300 face coverings.
Sarah Arena, a CDPAS Supervisor Support Specialist in Rochester, coordinated the distribution of the combined 1,810 face coverings that were mailed out to consumers and attendants in these regions.  All packages came with enough coverings for the consumers and every attendant on their schedule.  They also received direction for wearing and cleaning the masks, and coffee filters to use with the mask
In the Corning office, Supervisor Support Specialists Pat Wilcox and Kelly Meier connected with personal friends and family members to coordinate the sewing and distribution of over 250 masks.  These masks were sent to consumers and attendants throughout the Southern Tier region.
We at the Center for Disability Rights want to sincerely thank all the volunteers and staff who assisted with this project. With your help, the consumers who use the CDPAS to maintain independence in the community are continuing to stay safe and healthy during this global pandemic.