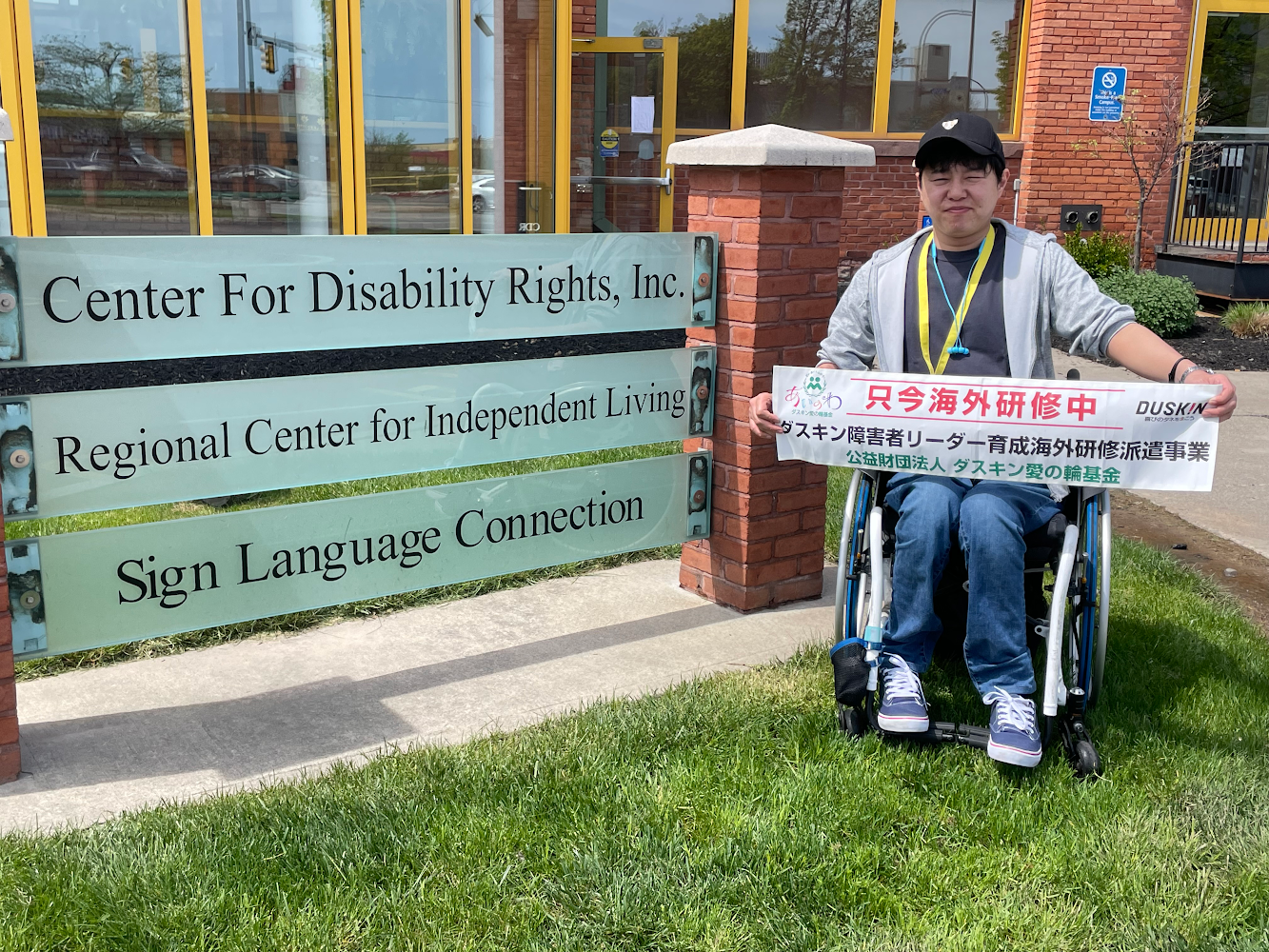 CDR is excited to share that we are hosting Daisuke Kasayanagi who is from Japan and working with us as a fellow funded by the Duskin Foundation. Daisuke is the Assistant Secretary-General of the Japan National Assembly of Disabled Peoples' International (DPI-Japan). He will be spending time throughout all of our departments and offices, and our Independent Living team took the lead in welcoming him to our organization this week. Click here to watch a short video to learn more about him.
Daisuke's fellowship is the next step in CDR's collaboration with the Centers for Independent Living in Japan. In 2018, the IL Network in Japan invited Bruce Darling, our CEO, to spend two weeks in Japan learning about their network and international work as well as sharing information about independent living in the United States with them. Since then, there have been several exchange visits where staff from each country has visited the other. Susan Stahl and Kathy Paduano visited Japan in 2019. Last year, Bruce met with the Japanese delegation during the NCIL Conference.
Arrangements had been made for Daisuke to come to CDR, but the pandemic significantly delayed those plans. After several years, CDR is thrilled to now be hosting Daisuke who expects to be in Rochester at least through October 2023. We are excited to learn from each other and discuss how we can work together to expand Independent Living globally.