The Center for Disability Rights (CDR), a disability led, not for profit corporation that provides services to people with disabilities to promote independence and self-determination, has convened its first ever Free Our People Film Contest. The judges have picked three winners from the more than ninety-five films that were submitted. CDR is excited to reveal these contest winners and announce the upcoming public debut of these films at our home office in Rochester, NY on August 7th.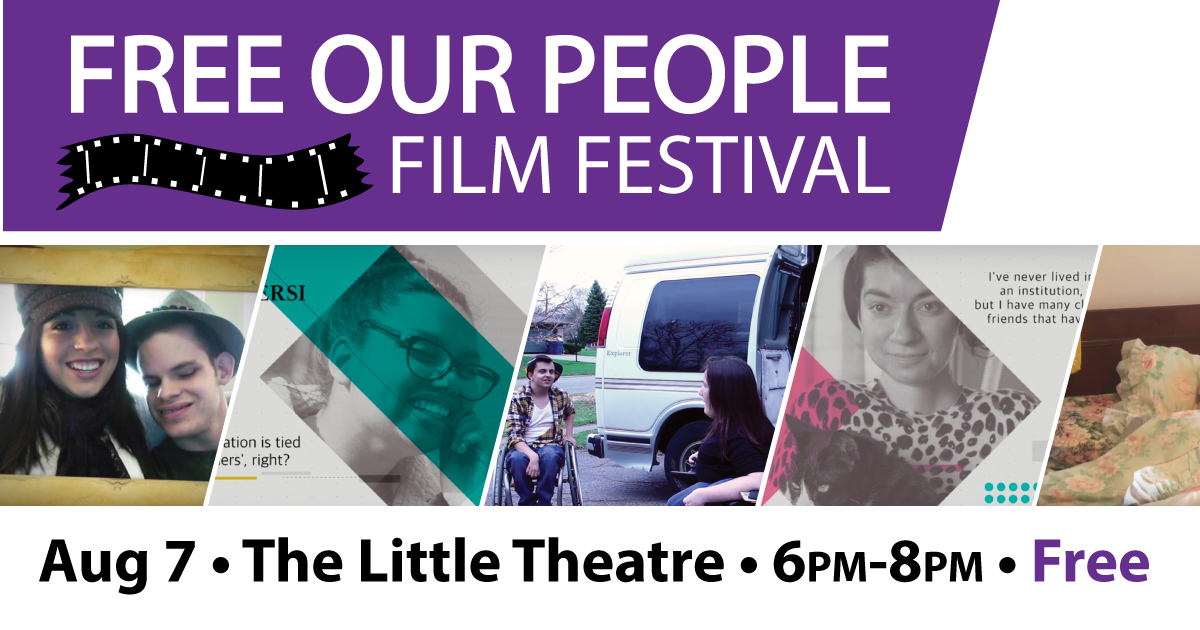 Part of CDR's core mission of promoting self-determination for disabled people includes advocating for the rights of people to live in the community with their friends and family rather than an institutionalized setting, like a nursing home. Currently and historically, this goal of community integration is made more difficult by a long-term care system that prioritizes nursing home care as a necessary entitlement while making home and community based care an afterthought. The "Free Our People Film Contest" is one way in which CDR is working to dismantle the systems that keep people locked away in nursing homes. The contest organizers would like to thank the following sponsors for providing prizes: Final Draft, Jungle Software, Scrivener, Mariner Software, Movie Magic, Power Production Software, Dramatica, and the Center for Disability Rights.
Cheryl Green's film "In My Home" won first place. This short, hybrid documentary explores home, color, movement, confinement, rules, and freedom to show why no one should be institutionalized.
Second place was won by Virginia Munson for her film "Crip(perelli) Life: Home is Where the Hat Is." It uses humor and mob movie metaphors to depict the problems with the institutional bias.
Third place will be awarded to Sarah Mathis for "The View From Outside." This piece shows the same character in two different scenarios to underscore the difference between living in an institution and in the community.
"As health care is being debated by federal policy makers, we are excited to be hosting a film festival which highlights how important community based health care is to the freedom of disabled people," says Stephanie Woodward, Directory of Advocacy for CDR.
For more information, contact Leah Smith, Media and Entertainment Advocate, at 806.239.5582 or LSmith@cdrnys.org.