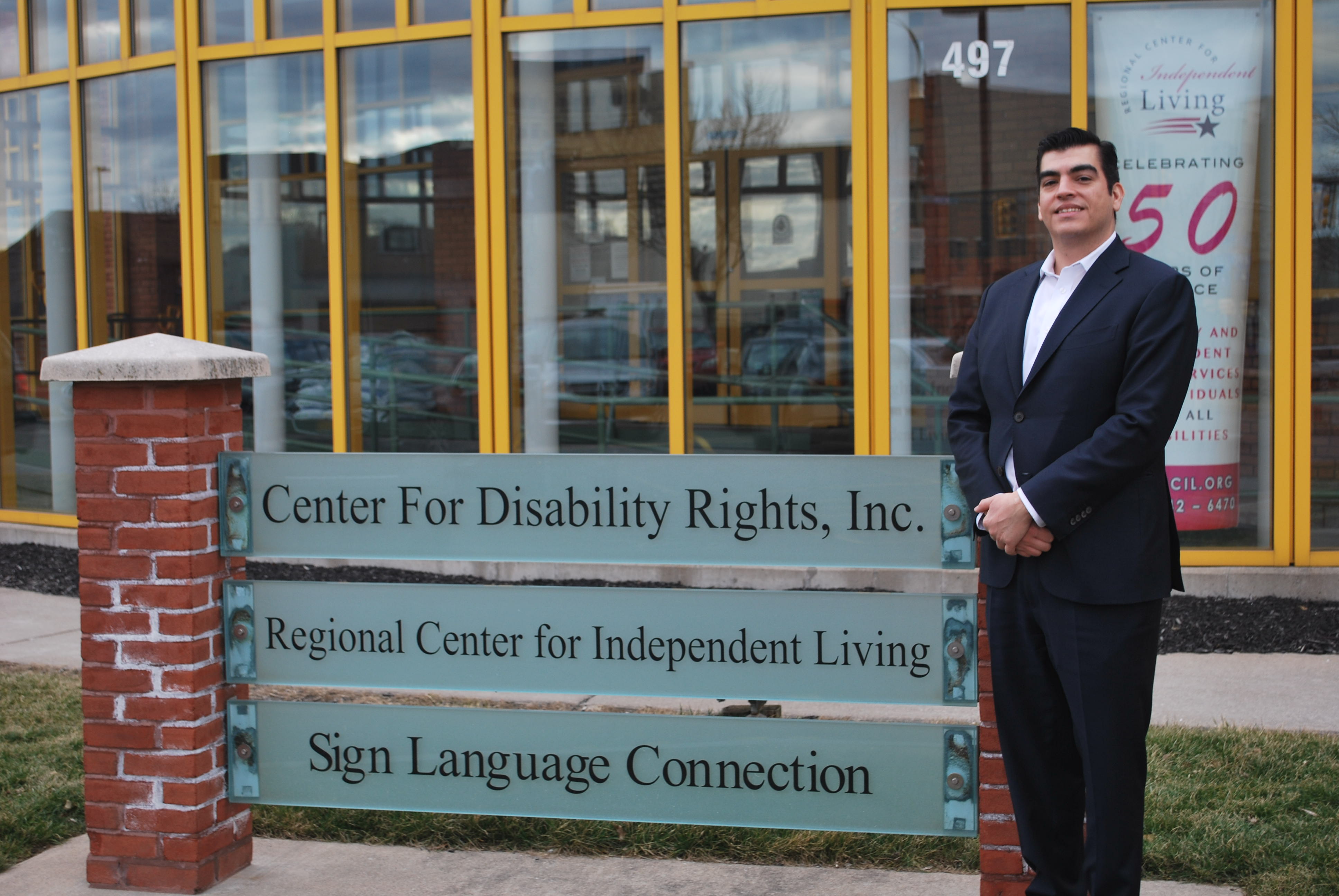 I am Max Rodriguez, and I am serving as the Manager of Government Affairs for the Center for Disability Rights. As a new member of the CDR team, I've been asked to share a little about myself.
I am a capital region native growing up just outside of Albany, NY. After graduating high school, I attended Hudson Valley Community College before attending the University at Albany where I received my bachelor's degree in political science.
My career in government affairs began with the New York State Assembly where I worked as a researcher for Communications Information Services for four and a half years. During my time in the Assembly, I also volunteered in various Assembly campaign races across the state.
After leaving the Assembly, I joined Ostroff Associates in 2018 as the Legislative Director. My primary role as the Legislative Director was to track legislation, regulations, and departmental and agency guidance to provide support to government affairs teams who served over 100 clients. I was also responsible for keeping track of initiatives being pursued in the Legislature and by the Governor's office. I also assisted in covering the Governor's State of the State address, budget, and other important events. I look forward to applying the skills and insight I have gained to further the goals and advocacy of CDR.
In addition to being new to CDR, I also am new to working in advocacy. In my new role, I am eager to learn and better understand the issues surrounding the fight for equality, inclusion, and for the right for everyone to live in the community. Something I quickly noticed is the passion I see everyone has in this fight. Through my work with CDR, I hope to be able to be part of something larger than myself. Whether it is fighting advancing people's rights in education and employment or ensuring that everyone has access to services and supports to live independently, I hope to work with you and provide support as an ally in our fight for the equality and integration of people with disabilities.
I currently live in the capital region with my fiancé and cat – Kevin. When I am not working, I can be found spending time outdoors and with family and friends. I also like to attend concerts, read, and learn new things.
I am very excited about this opportunity, and I look forward to working with you all!