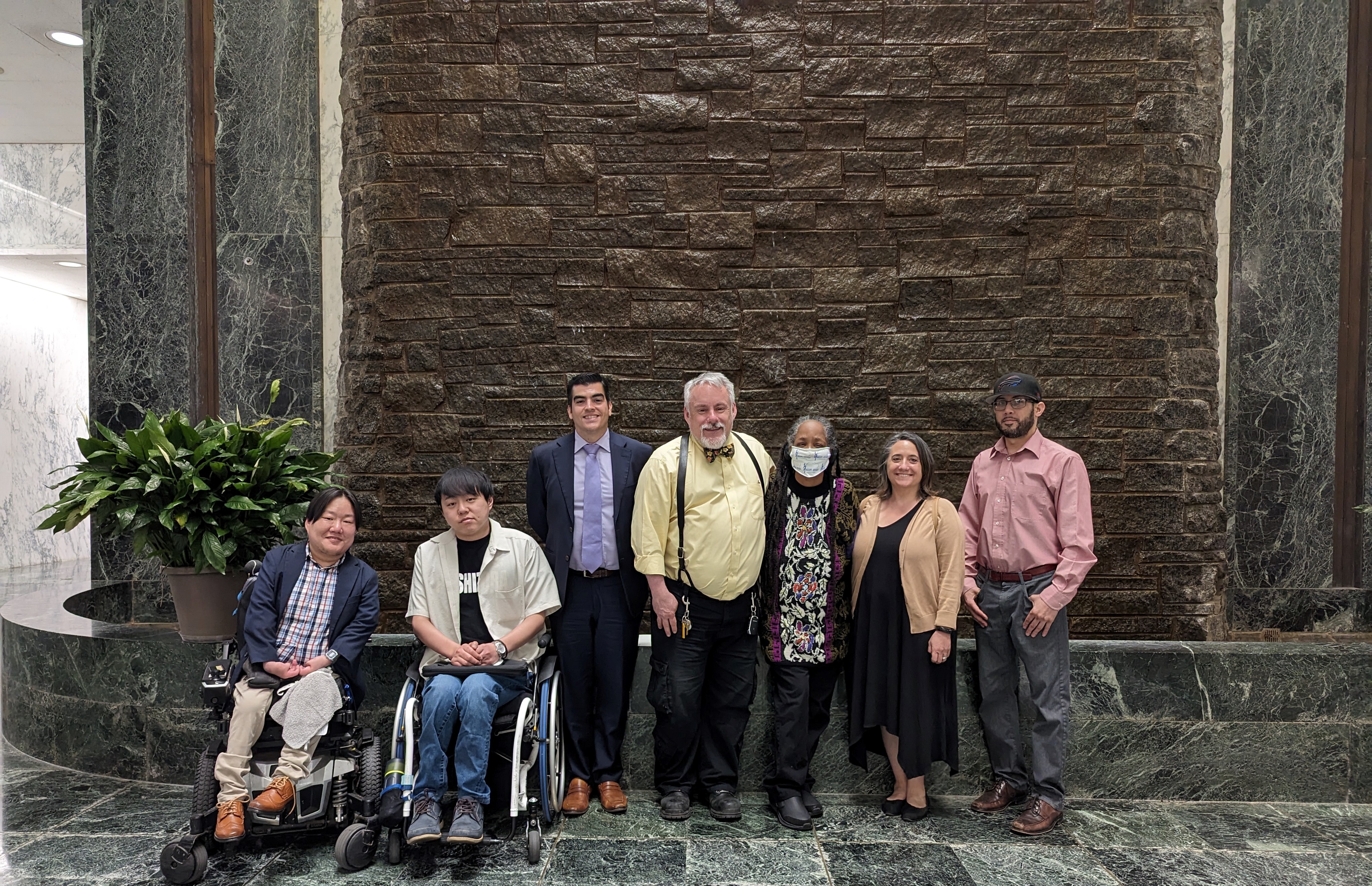 The Center for Disability Rights was proud to participate in Monday's Assembly's Legislative Disabilities Awareness Day in Albany. This annual event is held to recognize the need to work towards improving the lives of New Yorkers with disabilities. To further this goal, the Assembly passed a package of legislation which can be found here.
Bruce Darling, Tammy Papperman, Parker Glick, Nick Vega, Daisuke Kasayanagi from CDR, along with Anita Cameron from Not Dead Yet spent the day in Albany talking to legislators on a wide range of topics that impact the lives of people with disabilities. The topics ranged from home care and employment to transportation and the Access to Home Program. A full list of issues our group advocated for can be found here.
We want to thank local representative Assemblyman Josh Jensen and the offices of Senator Samra Brouk, Senator Jeremy Cooney, Assemblymember Harry Bronson, and Assemblymember Sarah Clark, as well as the offices of Senator John Mannion and Senator Rachel May for meeting with our group to discuss these issues. We look forward to continuing to work with our partners in government to address the needs of people with disabilities and advance our fight for equality and independence.