The purpose of the Pooled Trust is to provide individuals with disabilities an alternative to the Medicaid "spend down" of sending in their excess income to their county DSS. Through this program Trust members would send their "spend down" to the trust and the Trust will pay for bills that are for the benefit of the trust consumer.
Pooled Trust Report Form
Program Information
In 1993, Congress created an exception under the amendments to the Omnibus Budget and Reconciliation Act (OBRA-93) which specifically authorized the use of Supplemental Needs Trusts for the benefit of individuals who are under the age of 65 and disabled according to Social Security standards. This allows people who would not normally qualify for public benefit's the opportunity to participate in Medicaid funded programs. CDR's Community Supplemental Needs "Pooled" Trust created June 5, 2008 and amended June 27, 2013 is authorized by 42 U.S.C. § 1396p(d)(4)©. It is available for people with disabilities of any age residing in New York State.
How Does The Pooled Trust Work
The Supplemental Needs "Pooled" Trust assists individuals who have too much monthly income or financial resources to qualify for Medicaid. The money put into this account is not counted against the person when applying for Medicaid and can be used for other supplemental needs above and beyond what is covered by Medicaid. CDR has created a Pooled Trust maintained by Canandaigua National Banks and Trust, which allows individuals with disabilities to "pool" their money together for investment purposes. Although the funds are pooled together CDR will maintain individual sub-accounts for each person in the trust.
Individual Eligibility
The Community Supplemental Pooled Trust is available to all residents of New York State who have been determined disabled by the State of New York and wish to be enrolled in Medicaid but has a monthly income or excessive resources prohibiting them from being eligible for the program. The CDR Pooled Trust has up to 10 business days to process a bill from the date it is received and funds are available in the account. Hours of Operation/Availability: Monday – Friday 9A.M. 5P.M. by calling 585-546-7560 or emailing PooledTrust@cdrnys.org. Messages may be left at any time and will be returned in a timely fashion. You can also contact the Community Supplemental Pooled Trust by mail at: Center for Disability Rights Attn: Pooled Trust 497 State Street Rochester, NY 14608
Additional Information
For more information please read The Pooled Trust Frequently Asked Questions (FAQs), or contact the Community Supplemental Needs "Pooled" Trust via one of the methods listed above. Our staff is available to assist you in answering any questions you have regarding these services.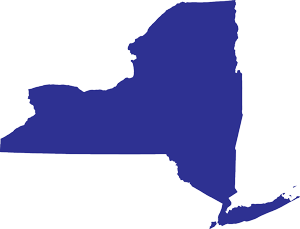 CDR's Community Supplemental Needs "Pooled" Trust offers support and assistance to people with disabilities and seniors in every county across New York State. CDR has four office locations in Albany, Corning, Geneva and Rochester. You can visit or contact any of our office locations for information.
Performance Statistics
On 2019-07-15:
It took an average of 0.60 business days to create a disbursement request from the time one was received.
It took an average of 0.20 business days to verify a disbursement request from the time one was created.
It took an average of 1.34 business days to print a disbursement from the time a disbursement request was received.