Recreation, socialization, and exercise are important elements to leading a healthy life. CDR offers structured and group day program services for NHTD, TBI, and OPWDD eligible individuals, as well as social adult day services in order to meet these important needs. We provide a safe and supervised setting with a full day of meaningful programs, activities and socialization, lunch, medication reminders, and assistance/supervision with activities of daily living. In addition to these programs, CDR has a drop-in recreation center open to all members of the community.
Rochester Structured Day Program
CDR's Rochester Structured Day Program is located at the Edgerton Community Center, on 41 Backus Street in Rochester, New York. Program hours are Monday to Friday from 9:00am-5:00pm. Our site is fully accessible with access to the outdoor basketball court and playground.
Our monthly activity calendars are created based on our participants' interests and to promote overall well being. Examples of different activities include baking/cooking, arts and crafts, games, daily fitness class, gardening, trivia, Intergenerational Programs, community outings, and bingo!
Canandaigua Social Adult Day Program
CDR's Social Adult Day Program is located at 195 Parrish Street, Suite 200, Canandaigua, New York. A structured group day program is designed to provide meaningful therapeutic and age appropriate activities. We provide support to participants with activities of daily living, meals, socialization, meaningful programs and life enrichment. We also provide support to caregivers and giving them a peace of mind during the day. Our hours are Monday to Friday from 9am-5pm. Our site is fully accessible with a beautiful view of Canandaigua Lake.
Rochester Group Day Habilitation Without Walls
Our program provides a participant centered group setting for a community based service. Our program focuses on the interests and strengths of each participant, while providing the support to succeed. Our program provides and promotes social groups, vocational opportunities and community involvement, builds self-esteem and supports individuals to live self-determined and meaningful lives in their communities.
All of our activities take place in the Rochester community. In order to participate in this program, individuals must be on the OPWDD waiver and derive benefits from participating in our program. This program can be combined with Family Support Service (FSS) for eligible individuals to provide a full day of service and support. Participants will meet and end their day at the Edgerton Community Center, located at 41 Backus Street, Rochester, NY 14608.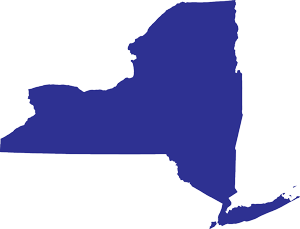 CDR's Social Adult Day, Structured Day Services, and Group Day Habilitation Without Walls offers support and assistance to people with disabilities and seniors in Monroe and Ontario Counties in New York State.
For more information, or to find out if you or a loved one may be eligible for these services, please contact CDR's Manager of Day Services at (585) 546-7055 or send an inquiry to sads@cdrnys.org. Our staff is available to assist you in answering any questions you have regarding these services.